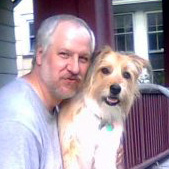 About James Mravec illustration & design
James Mravec graduated from the Cleveland Institute of Art in 1984 with a degree in illustration. Since that time, he has been working in the design and illustration fields completing numerous projects both in print and interactive media for clients across the nation.
James Mravec has extensive experience with web publishing software, especially Flash and Dreamweaver. He currently teaches illustration and design courses in the Visual Communications Department for Cuyahoga Community College and Kent State University. The classes are aimed at the professional level publishing software both in print and web media. He is skilled in all aspects of print production and is proficient with Adobe InDesign, Photoshop, Illustrator, and Acrobat.
He has over twenty five years of experience in the graphic design and illustration fields and has been involved with projects ranging from print design and production through traditional greeting cards, electronic greetings and interface development. James has worked with interactive companies showcasing strong design and visual skills. He has art directed and produced several kiosks for the Cleveland Museum of Natural History. The visual design and layout of these kiosks and the programming were all integral parts of these projects.
There are some interactive samples produced by James online at www.mravec.com/interactives. One excellent example is his illustration art matching game which can viewed at www.mravec.com/interactives/int01.html. Another is a career site developed for Toyota TEMA that was aimed at college students.
Click here to view a PDF file of James Mravec's resume.
Contact: